Mauritian Sega Dancers for hire throughout the UK and abroad. Our Sega Dancers are also available with Drummers. Why not take to the floor with our Sega Dancers after dinner for a fun where your guests can learn a mini routine of their very own! Available for hire at Weddings, Civil partnerships, Birthdays, Corporate Functions, Private Parties, TV and Promotional Events.

Mauritian Sega Dancers for hire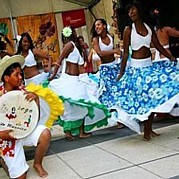 Price from: £POA
Mauritian Sega dancers for hire (Pronounced Saygah). The Sega is a dance which originated from the ritual music of Madagascar and the mainland of Africa, and it is the Musical Expression of the Mauritian Way of Life: Joy, Carefree and Lively.
Originally sung by men and women who had been sold as slaves but whose souls had remained sensitive to music, the Sega is nowadays a folksong which has integrated itself within the framework of our folklore.
It is a cry from the soul trying to transcend the miseries and heartaches of life, while at the same time expressing the universal human desire for joy and happiness. It tells the joys and sorrows of the peasants and the fishing folks. It is a nostalgic heritage of the villagers. Its beats, gripping in intensity, now provide entertainment to Mauritians of all walks of life in towns and villages. Today the Sega and its beat are a part of every Mauritian's life.
In keeping with the high profile of a wedding, they will arrive in sport cars, dressed for a stylish wedding and provide a surprise sega creole cabaret drawing on our Mauritian roots.
4-10 Dancers available with Drummers
Courtesy of Steppin' Out Entertainment and Corporate Events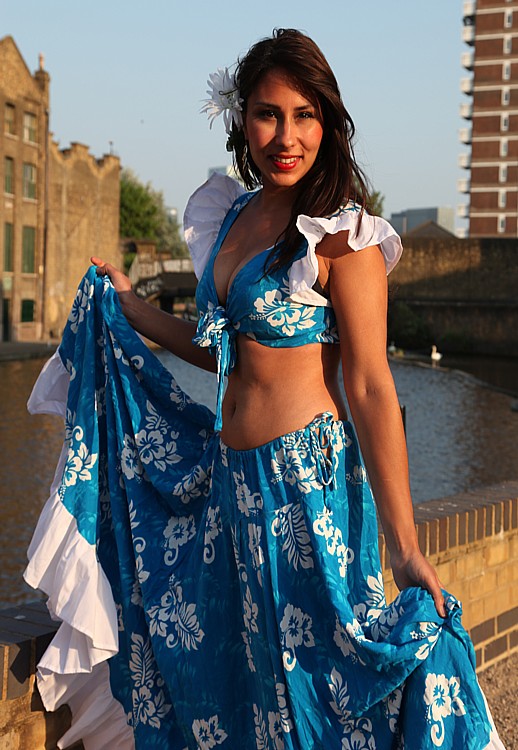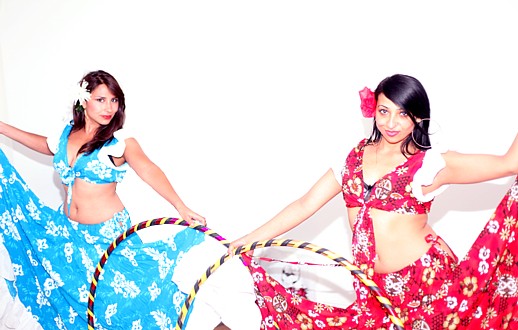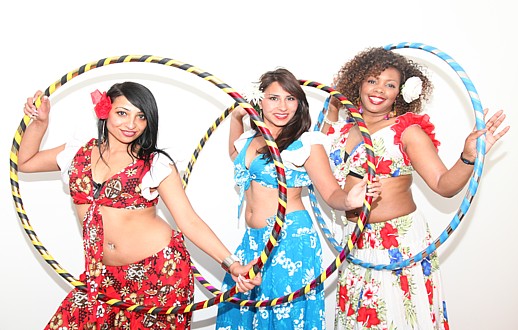 Sega Fusion Dancers for hire

Fusion because there's an element of belly dance thrown in, adding some very imaginative and creative choreography
They offer a 3 minute set to the famous song "Li Tourner" (as seen in video below), they also offer audience interaction dancing to any Mauritian Sega songs to create fantastic party entertainment
Packages Available
PACKAGE 1: One choreographed performance (same as shown in the video) 3 minutes long.
PACKAGE 2: Choreographed performance (3 minutes as shown in the video) plus interactive dancing audience participation for a few songs (total show duration is approximately 20 minutes)
PACKAGE 3: Belly Dance show for Set 1 (10 minutes) then Sega choreography and audience participation (20 minutes), perfect for weddings that want belly dance show (with no Sega routine) then Sega fusion dance to get the party started after cake cutting for example
The costumes are professionally made, vibrant and colourful and compliments each dance style.
Price From £ 650.00 + VAT for a group of 3 dancers (depending on venue location)
Starter Packages – Package 1 and 2, if in Central London for example would be from £ 650.00 + VAT for a group of 3 dancers, or £ 900.00/£ 1000.00 + VAT for large group of 7 dancers.
Area: London – Nationwide – Internationally