Whatever your Dancer or Cabaret show requirements...
We have it here, Nationwide and Internationally
We offer professional dancers of the highest standard at affordable rates.

Brazil Olympics 2016 Fever
Brazilian Show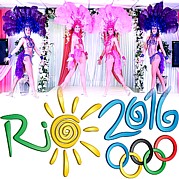 Price from: £POA
Brazilian Show
With high energy dynamic choreographed routines and dazzling costumes our Brazilian dancers will create an authentic Latin and Brazilian experience bringing the Rio de Janeiro carnival atmosphere direct to your event.
The show features the dancers performing traditional Latin and Brazilian dance choreography with flair , passion and excitement adorned in extravagant and vibrant costumes and the energetic Brazilian rhythms are bought to life with our Brazilian drummers. All the Brazilian elements bought to your event with expertise and panache.
More info >>>

UK Dancers for hire
Showreel 2016
Stuck for ideas or perhaps a theme for your special occasion...
Take a moment to look at our amazing "Dancers for hire" showreel.

Irish Dancers based in UK
Available for hire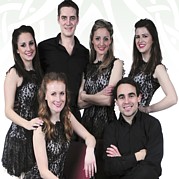 Price from: £POA
The cast of this Irish Dance Troupe consists of world champion Irish dancers who have performed with some of the most prestigious Irish Dance Shows in the world including Riverdance, Lord of the Dance and Magic of the Dance.
The show displays the many different techniques merged together with modern and contemporary music. It is a fine display of Irish dance talent.
The show consists of 2-10 dancers who can perform up to 45 minutes displaying a range of routines with light/heavy shoes and acapella.
There is a mix between traditional and contemporary Irish music.

Las Vegas Showgirls performing live
Available for hire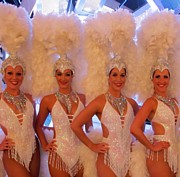 Price from:
£230.00 per Showgirl

Special Feature
Bollywood Dancing Diva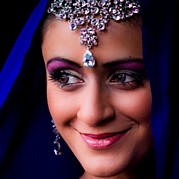 Price from: £450.00
Bollywood Dancing Diva - Voted UK's best solo Bollywood Dancer A professional Singer, Dancer, Actress, Catwalk & Dance Choreographer specialising in Modern Indian Dance, Bollywood, Bhangra and Belly dancing. This high profile performer, has performed for over 10 years within the Asian media and Bollywood industry. She's worked with Sohail Khan, Urmila, Rafaqat Ali Khan and many other top celebrities. Having performed at the world famous Burj Al Arab & Atlantis Dubai, many European tours and in Marrakech, she is exclusively re-launching at this September 2012.
Testimonial - Re: Bollywood Dancing Diva I would like to take this opportunity to thank you and your team for making our christmas party a memorable one. Everyone was a pleasure to work with and made the whole experience enjoyable.

Kind Regards

Lisa Lazarus & Mr K. Somaia
London - India - Dubai